La disciple des Sans-Visage pourra récupérer les iPhone des victimes de sa liste.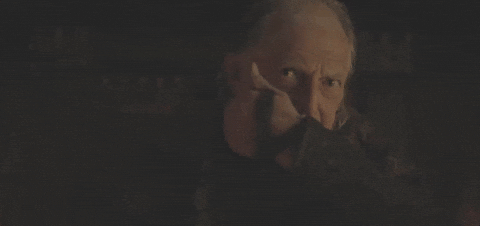 Attendue par tous les Apple addicts, la keynote présentée par Tim Cook a mis en avant la nouvelle star des smartphones : l'iPhone X (en hommage aux dix ans du modèle mythique de la marque à la pomme). Et le Face ID, l'une des fonctionnalités de ce nouveau gadget, a fait sensation lors de cette présentation mondiale. Ce système de reconnaissance faciale balaye d'un revers de main les autres moyens de débloquer son iPhone, tels que les codes et l'empreinte digitale.
La sécurité a été mise en avant par le directeur général d'Apple puisqu'une simple photo ne suffit pas à déverrouiller l'iPhone : il faut que son utilisateur se présente devant la caméra frontale et effectue un petit mouvement de tête pour que le smartphone le reconnaisse. Grâce à la modélisation, qui s'effectue sur 30 000 points du visage, il sera bien difficile de subtiliser l'iPhone de quelqu'un et de s'immiscer dans sa vie privée. Pour les fans de Game of Thrones, il n'y aurait qu'une seule personne au monde capable de déjouer le Face ID et il s'agit de cette chère Arya Stark.
Cette dernière a en effet passé toute la cinquième saison de la série fantasy à suivre l'apprentissage des Sans-Visage auprès de Jaqen H'gar et peut désormais adopter les traits de n'importe qui. Au début de la septième saison, elle réussit à tromper toute la maison Frey en prenant le visage de leur seigneur Walder et en scandant un discours sanglant avant d'enlever son masque et d'assassiner tout le monde. De fait, les aficionados de Game of Thrones voient en Arya, la seule capable de mettre à mal le Face ID et n'ont pas hésité à le faire savoir sur les réseaux sociaux lors de la keynote. Merci Internet.
Apple, "Face ID can't be fooled easily."

Arya Stark, "We'll see about that"#AppleEvent #iPhoneX pic.twitter.com/tTIjVbcBkV

— Safwan Ahmedmia (@SuperSaf) 12 septembre 2017
Traduction : "Apple, 'Face ID ne peut être berné facilement.' Arya Stark 'C'est ce qu'on verra.'"
This #iPhoneX Face ID ain't got nothing on Arya... pic.twitter.com/T3gAeYybL0

— Joe Osborne (@joe_osborne) 12 septembre 2017
Traduction : "Le Face ID de l'iPhone X ne peut rien contre Arya."
Traduction : "Et maintenant, pour nous en dire plus sur l'iPhone X et le Face ID, Arya Stark…"
Traduction : "L'iPhone 8 et l'iPhone X peuvent être verrouillés par le Face ID et seul votre visage peut le débloquer, et il s'agit d'une fonctionnalité précise et sécurisée. Arya : "
Traduction : "Arya Stark arrive pour déverrouiller chaque iPhone X."
Traduction : "La seule personne qui peut déverrouiller n'importe quel iPhone."